The Institute of Nuclear Science & Technology has organised a webinar on Nuclear Science and Technology: Relevance to Sustainable Socioeconomic and Economic Growth in the South on 2nd Dec 2020. The panellist will comprise Prof Shaukat Abdulrazak, Eng. Collins Gordon Juma, Prof  Walter O. Ogawa and Joseph Maina.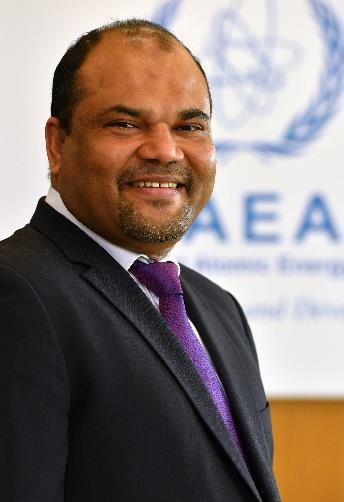 Prof. Shaukat Abdulrazak is the Director for the Division for Africa, in the Department of Technical Cooperation, at the International Atomic Energy Agency. Under his supervision, he facilitates IAEA technical cooperation support to 46 countries in Africa. Before joining the IAEA, Abdulrazak worked as CEO at the Kenya National Commission for Science, Technology and Innovation. He has more than 25 years of working experience as a professor and university administrator, chairman and member of national and international boards, including the African Technology Policy Studies (ATPS), Kenya National Economic Social Council, the African Commission on Nuclear Energy and the International Centre for Genetic Engineering and Biotechnology. Abdulrazak is a Fellow of The World Academy of Sciences, the African Academy of Sciences, the Japan Society for the Promotion of Sciences. He has published over 120 papers in international journals, scientific conference and symposia proceedings. He has been an editorial board member and reviewer of several international refereed journals. His undergraduate studies were at Egerton University, Kenya. Abdulrazak obtained his Master of Science and PhD degrees from the University of Aberdeen, United Kingdom, and his Post Doctorate from the Shimane University, Japan.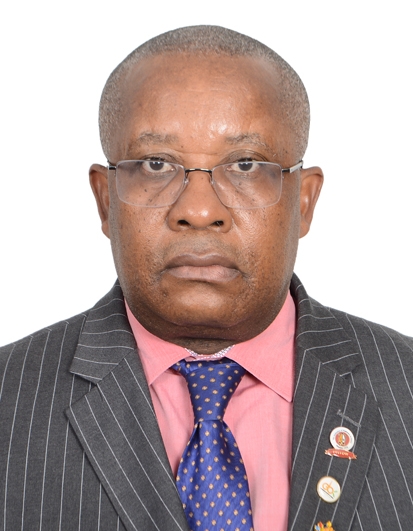 Eng. Collins Gordon Juma holds a Bachelor of Engineering Degree (Mechanical) from the prestigious Indian National Institute of Technology and a Master's Degree in Operations Management from the University of Nairobi. He is currently pursuing a PhD in Operations Management at the same university. Eng. Juma is a Registered Consulting Engineer in Kenya and a Fellow at the Institution of Engineers of Kenya (IEK)  and is currently the President of East Africa Engineering Organizations and immediate past President of IEK. Eng. Juma has worked in the Kenyan Energy Sector having a wealth of experience and knowledge in the energy sector. He has worked for the Nuclear Power and Energy Agency (NUPEA) since its inception in 2010, where he has been the Director Technical and Head of Secretariat, before being appointed Chief Executive Officer. He is also the National Liaison Officer between Kenya and the International Atomic Energy Agency (IAEA). In recognition of the distinguished and outstanding service rendered to his country, The President of the Republic of Kenya conferred an award of the Moran of the Order of the Burning Spear (MBS).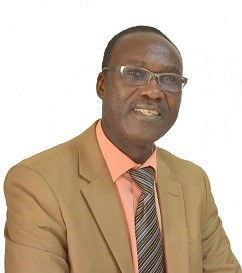 Prof. Walter Oyawa is currently the Director-General of the National Commission for Science, Technology & Innovation (NACOSTI). He is a Professor of Civil Engineering, a holder of a PhD in Civil Engineering, and a holder of Executive MBA. He is a Registered Professional Engineer, a Lead Expert-NEMA and a reviewer of several international journals. In addition to his current position as Director-General of NACOSTI, Prof. Oyawa has served in various senior leadership/management positions including having been the Principal/CEO of Multimedia University College, Deputy Commission Secretary at the Commission for University Education (CUE), pioneering Ag. Principal of the College of Engineering & Technology at JKUAT, Director of a Research Centre-SMARTEC at JKUAT, Chairman of the Department of Civil Engineering at JKUAT, Board member of several boards, among others. He is endowed with vast experience in research/scholarly work, as evidenced by; extensive publications in peer-reviewed journals, several awards and research grants, keynote lectures and conference papers, and supervision of numerous postgraduate students. His research interest is in the area of sustainable construction materials and technologies.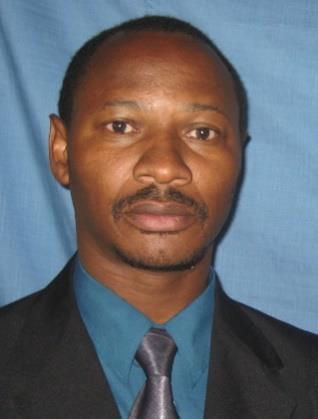 Joseph Maina is the CEO – Kenya Nuclear Regulatory Authority and Head of Secretariat EU CBRN Center of Excellence Eastern and Central Africa. He is a Radiation Physicist with an MSc in Nuclear Science and wide experience in development, implementation and review of the national regulatory framework for the application of nuclear science techniques and radiation protection.
Join the conversation through the link below and ask that nagging question to the Key Managers of the involved programs.
Join the conversation here.